Campaign 2022-2023
ChilePork
Attributes
Chile Open to the world

+ USD 17.5 BILLION in exports
26 trade agreements with 64 markets
95% of Chile's exports go to economies with
which we have trade agreements

High biosecurity standards

10 surveillance programs throughout the
entire productive process
100% traceability for every product

Sustainable industry

12,000 hectares fertilized

7.6 MW of renewable energy produced
32% less GHG emissions per pig

Versatile and high-quality meat

ChilePork adapts to the palate and
preferences of Asian consumers and it is
produced with the highest food safety
standards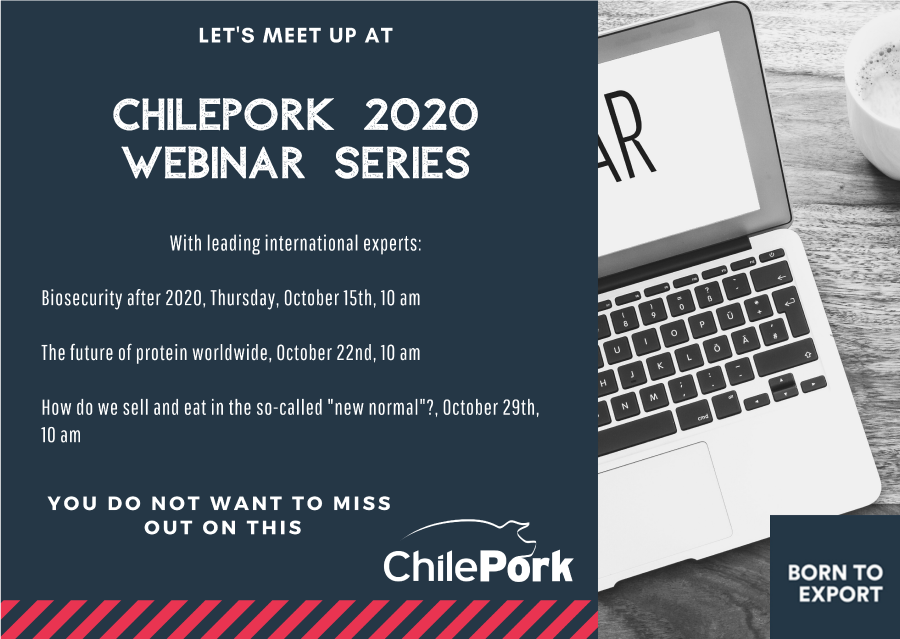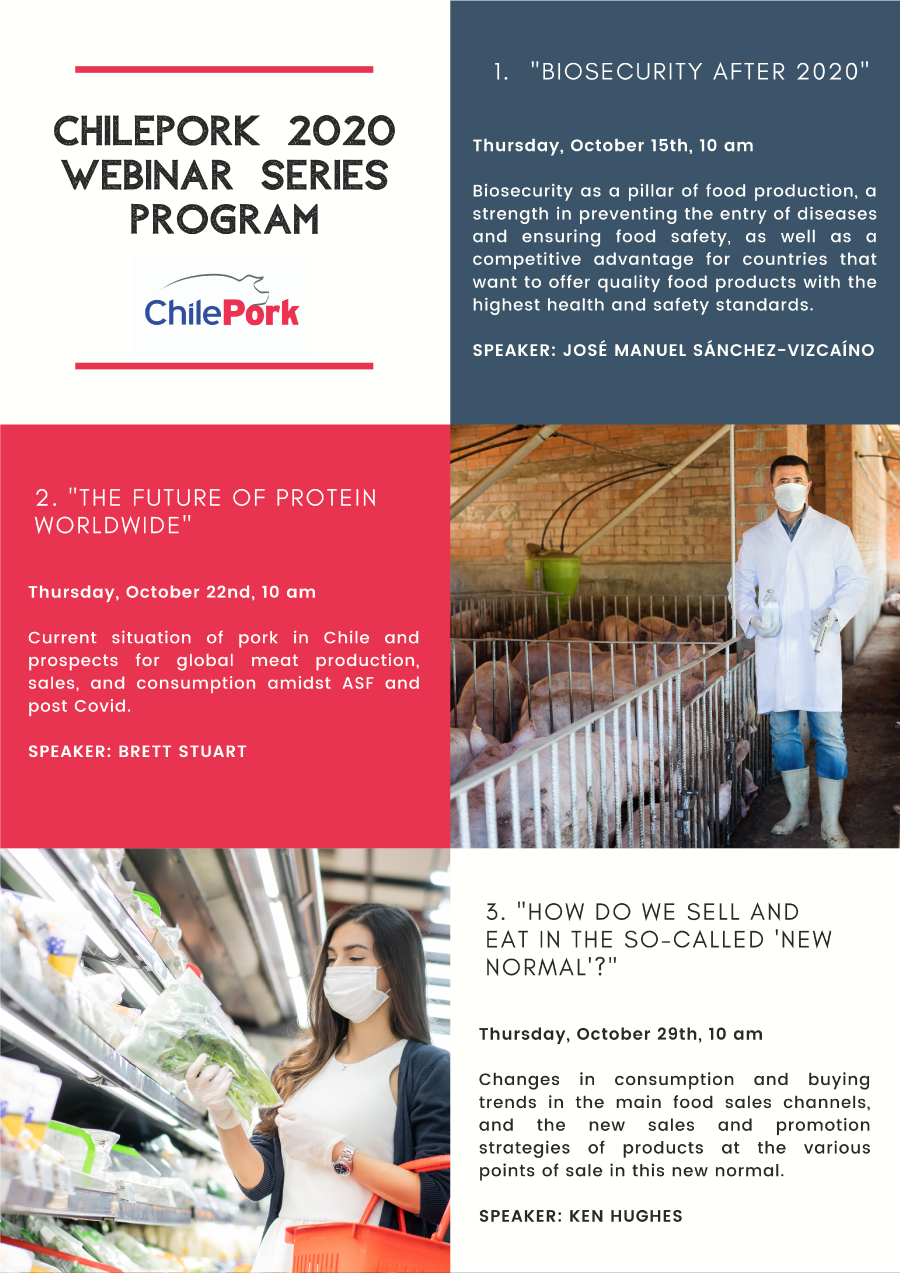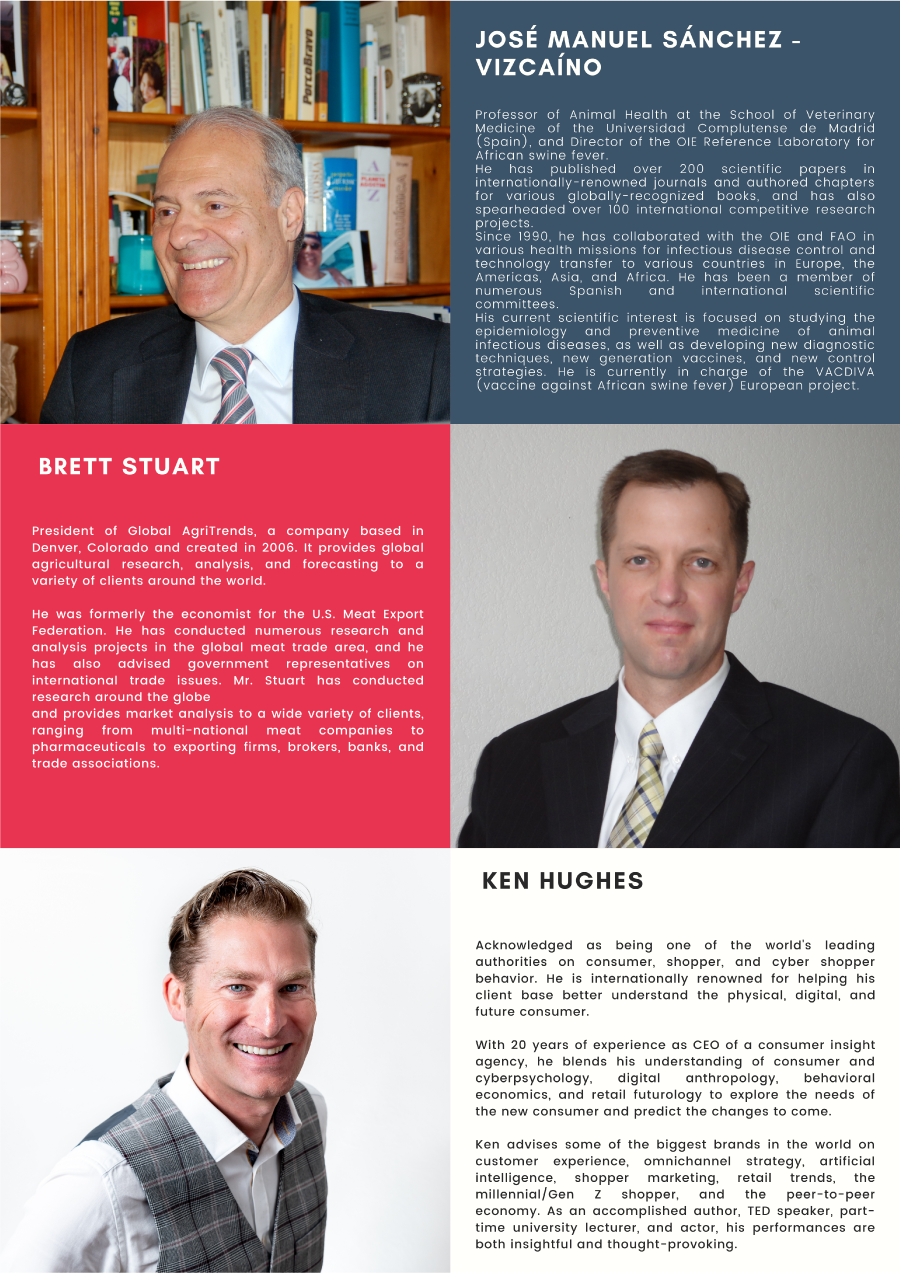 Webinars
Chilepork
Cooking masterclass for chefs from the HORECA channel

Networking events with importers

Events with specialized media
Importers Letter:
Current Situation of COVID-19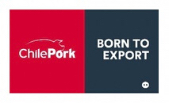 ---
Dear
importers and distributors,
We hope that you, your families, and colleagues are doing well. We are writing to let you know that given the current global situation due to the COVID-19 outbreak, we have decided to postpone our annual ChilePork events in Asia to the second half of 2020, specifically to the end of September or early October. The definitive dates will be announced in a timely manner for you to add them to your calendars.
In Chile, as a pork industry, we are continuing to work normally. At the same time, we are taking all the preventive measures that allow us to ensure the well-being and health of each of our collaborators. Likewise, we are also fulfilling our commitment to keep producing high quality products that allow us to continue supplying pork to Chilean consumers and our main trading partners around the world.
As you already know, as an industry we operate under the highest standards of health, food safety, and biosecurity, which is why we have added new measures for the COVID-19 contingency along with the measures regularly implemented throughout the production chain. The following are worth noting: temperature checks for every person who enters the processing plants, zoning and disinfection measures, as well as distancing in workplaces in order to minimize the risk as much as possible. There is also a ban on accessing productive operations, except for those people who work
in each process; and we are using technology instead of face-to-face meetings and domestic and international travel.
Although we will not be able to see each other in May as we usually do, rest assured that we will keep you informed and up to date via our newsletters and website at www.chilepork.com.
Best regards,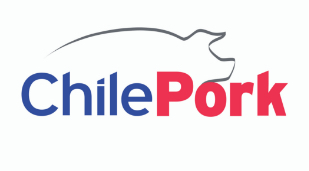 ---