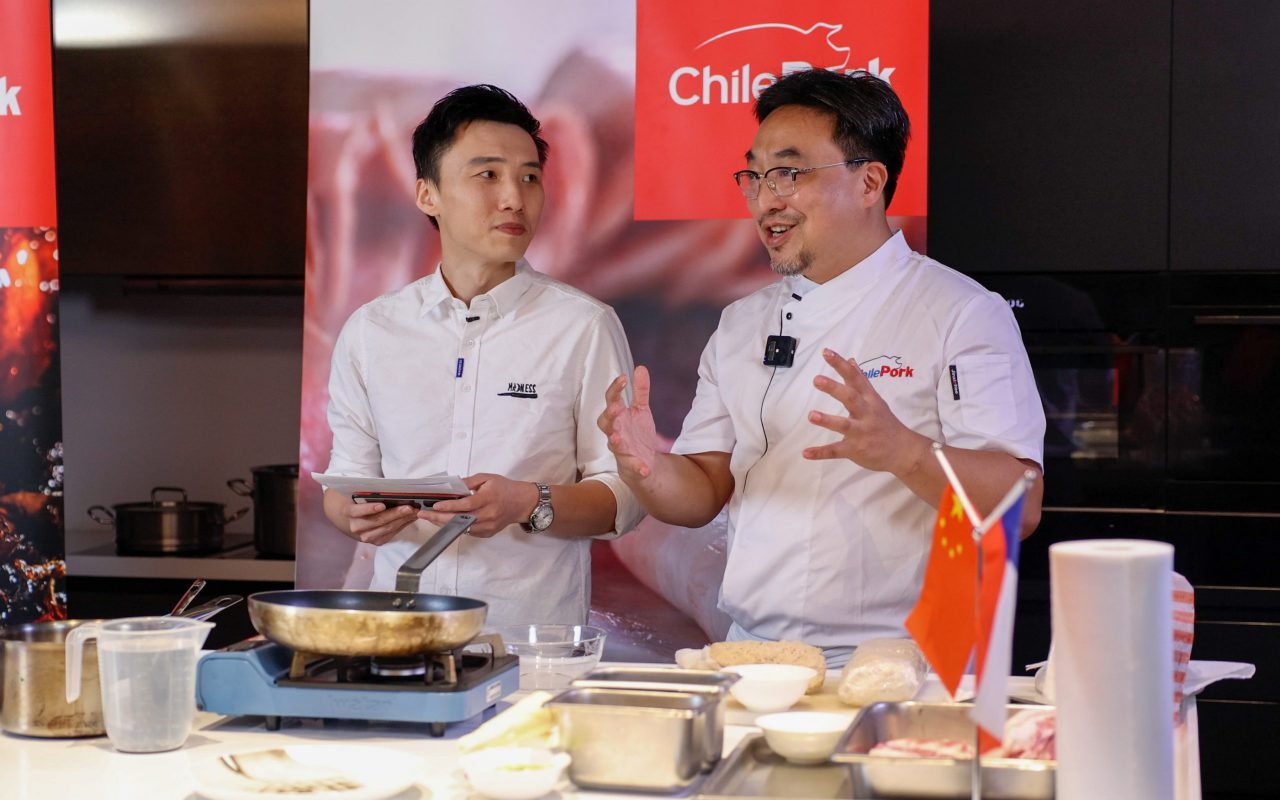 ChilePork streams "Discover Chilean Pork" event in Shanghai to reach new audiences
July 25, 2022
For the first time, this trade media event used digital tools and key opinion leaders to bring Chilean pork products closer to the Chinese market and influence consumer purchase decisions. On July 25, the streaming event "Discover Chilean Pork" was held in Shanghai, China with journalists from the prominent media outlets Gourmet Talks, Youku, TV189 […]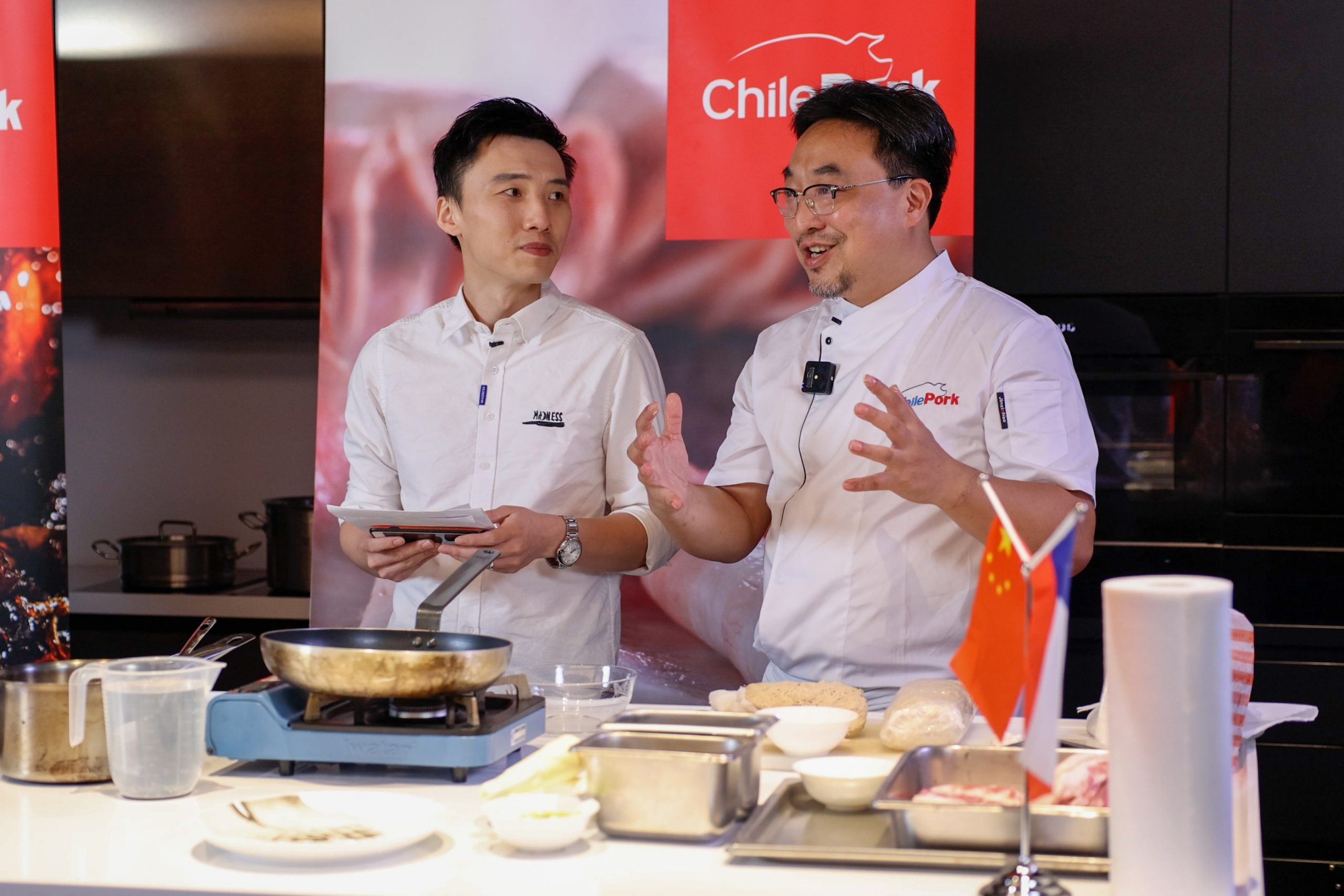 For the first time, this trade media event used digital tools and key opinion leaders to bring Chilean pork products closer to the Chinese market and influence consumer purchase decisions.
On July 25, the streaming event "Discover Chilean Pork" was held in Shanghai, China with journalists from the prominent media outlets Gourmet Talks, Youku, TV189 (Tianyi), Shenzhen TV, iQIYI, Ganlan Huabao, and MangGuo TV.
In the event, ChilePork collaborated with chef Johnny Gu, renowned professor from the Paramitta Institute of Culinary & Hospitality (PICH) in Shanghai and founding member of the Shanghai Head Chef Alliance, as well as renowned Chinese influencer (or Key Opinion Leader, KOL) Yufei, creative gourmet chef, winner of ICS Ocean Kitchen Food Style Chef, and columnist for Aesthetics of Life magazine. Yufei has more than 1,600,000 followers on social media. Both chefs reach millions of Chinese consumers with their platforms.
They were joined by Juan José Vidal, Commercial Director of ProChile (the Chilean Exports Promotion Bureau) in Shanghai, who highlighted the ties between the two countries. Joaquín Vilajuana, Agrosuper's Director in China also greeted the audience on behalf of ChilePork to highlight the quality of Chilean pork and its production process.
During the first half of 2022, China led exports from Chile with operations for 20.6 billion USD, a 25% increase compared to the first half of 2021 that represented 39% of exports for the period. For Chilean pork, China is the primary destination market in volume, with 79 million tons cwe exported during the first half of 2022, representing 47% of total pork exports. For China, Chile is the eighth largest pork supplier.
The recipes prepared by chefs Gu and Yufei were specially made for this event and featured pork loin and belly. For both media representatives and Yufei viewers on Weibo and Yizhibo, the chefs gave a step-by-step explanation of the ingredients and preparation of a roasted egg burger, pork belly marinated in fermented rice wine, and fried pork loin with fermented tofu cream.
After each dish was prepared, the media representatives were able to taste them, surprising themselves with the delectable flavor and texture of Chilean pork. Meanwhile, the thousands of online viewers discovered an excellent culinary option for their kitchen using Chilean pork, recommended directly and in detail by their local culinary experts.
Preliminary data estimates that the event had more than 3 million views.
Check out the event at: https://youtu.be/SJfAg1V-2J0