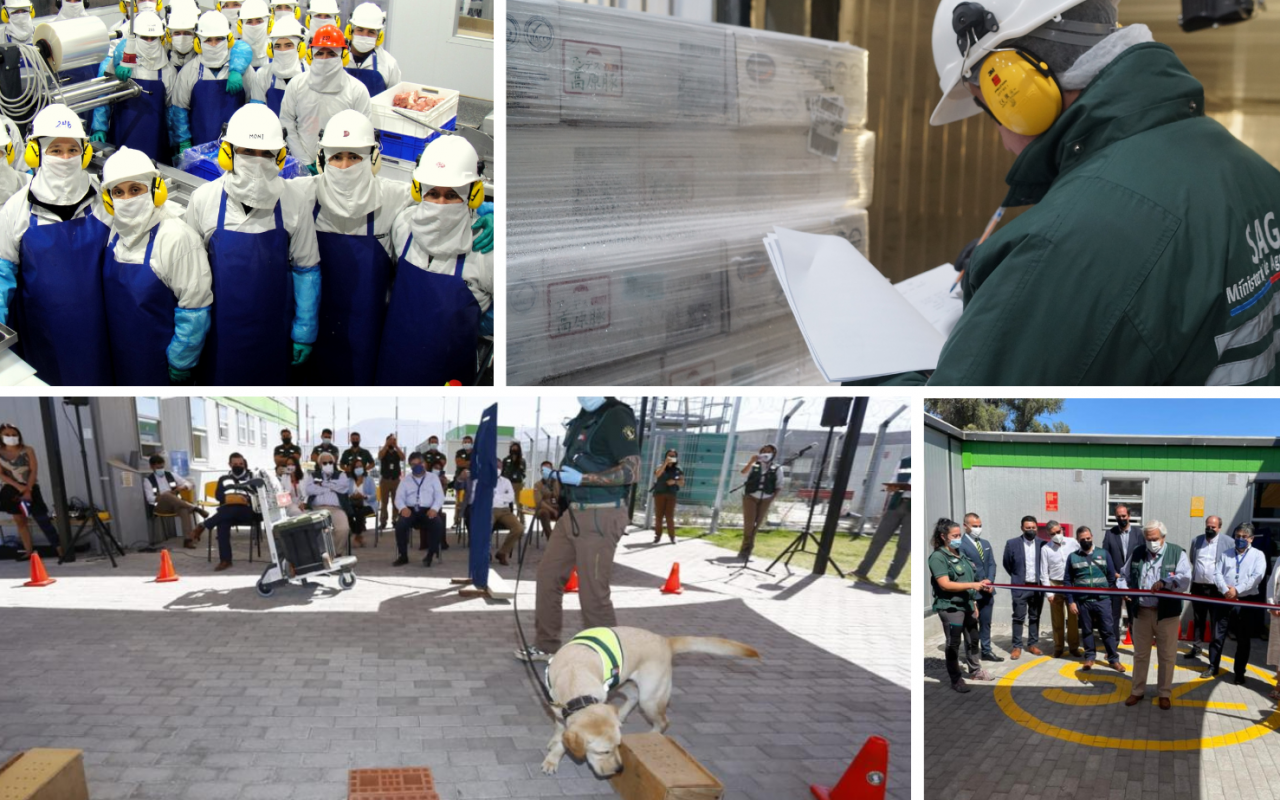 Chile's active border protection is one of its main competitive advantages as pork exporter
March 5, 2023
ChilePork, the brand that brings together the country's main pork exporting companies is making a major contribution to preserve Chile's disease-free health asset. Since 2019, the companies behind ChilePork are part of a working group created by the Chilean Agricultural and Livestock Service (SAG), which has identified the main risk factors for the entry of […]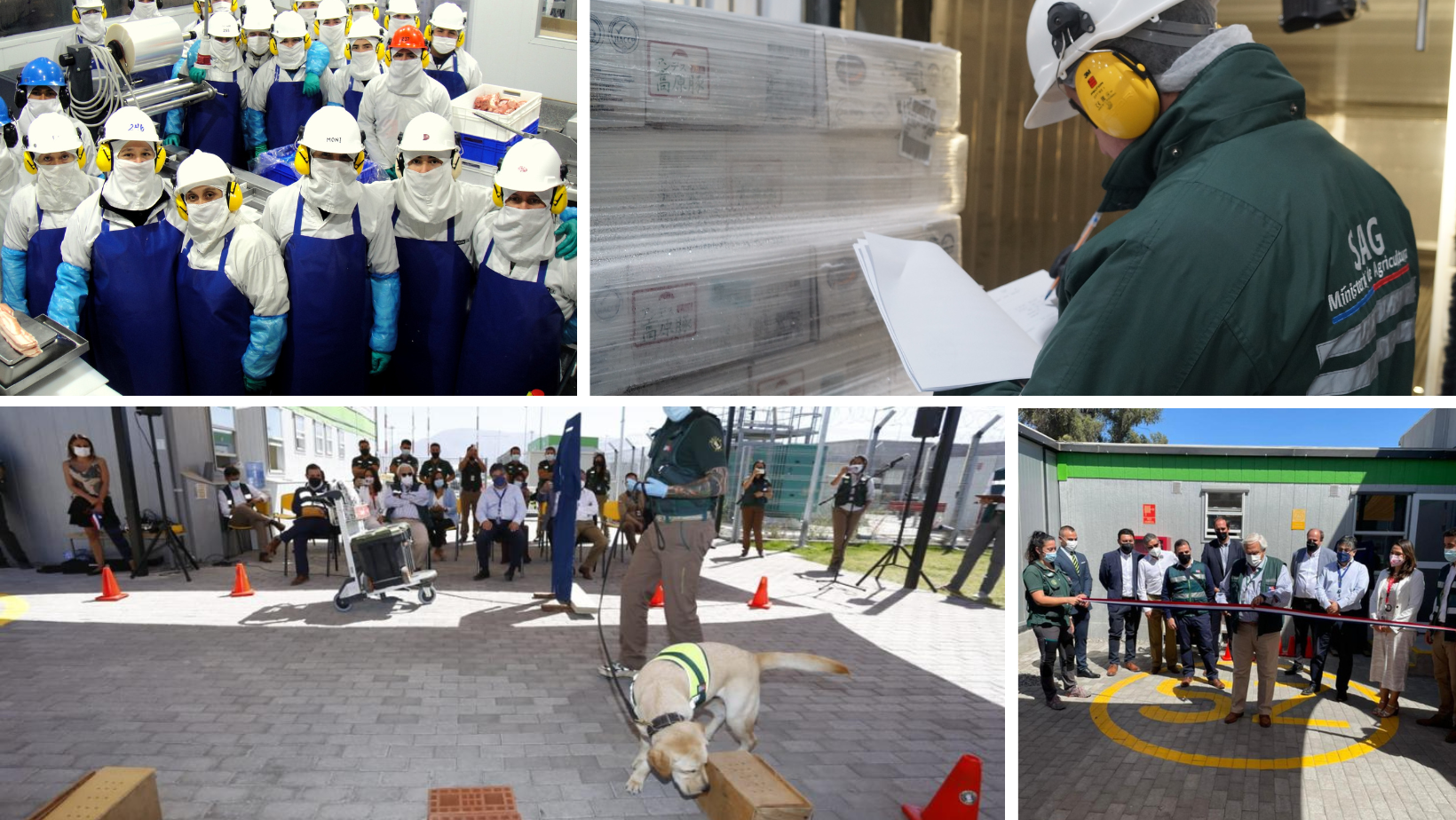 ChilePork, the brand that brings together the country's main pork exporting companies is making a major contribution to preserve Chile's disease-free health asset. Since 2019, the companies behind ChilePork are part of a working group created by the Chilean Agricultural and Livestock Service (SAG), which has identified the main risk factors for the entry of African swine fever (ASF) into Chile and taken specific preventive measures.
In general terms, the Chilean pork industry takes part in all meetings involving the other countries of the Americas to agree on the best prevention or containment practices, such as "ASF Prevention America," which is advised by international experts like José Manuel Sánchez Vizcaíno on the implementation of best prevention practices.
ChilePork companies are also supporting Chilean border control officials in various ways: the pork industry donated 10 trained dogs to the canine brigade that helps monitor airports, ports, and border crossings; a KingFisher Flex machine was also donated to improve the disease diagnosis capacity of suspicious seized products; footbaths for sanitizing footwear were installed; and awareness campaigns were launched for both travelers and supervising border personnel to prevent the entry of animal or plant products and help protect Chile's animal health asset.
The pork industry also supports a comprehensive raw material control program that includes prevention and awareness measures at the borders, and it created a set of internal rules for producing companies to reinforce health measures, among other initiatives.
Additionally, ChilePork companies have trained their staff and set up high-level protocols and standards to strengthen biosecurity measures at all their facilities to prevent the entry of African Swine Fever (ASF).
"ChilePork works continuously with Chilean public agencies that lead prevention, partnering on important issues such as preventing diseases of any kind that may affect our animals from entering Chile. We also prepared a set of ten rules for our partner companies and their teams to strengthen preventive work at their farms, protecting our health asset at every stage of production," said Juan Carlos Domínguez, President of ChileCarne, the association that represents the ChilePork brand.